Subheading
Use this text to share information about your store with your customers. Describe products, share announcements, or welcome customers to your store.
Customers Who Viewed This Also Bought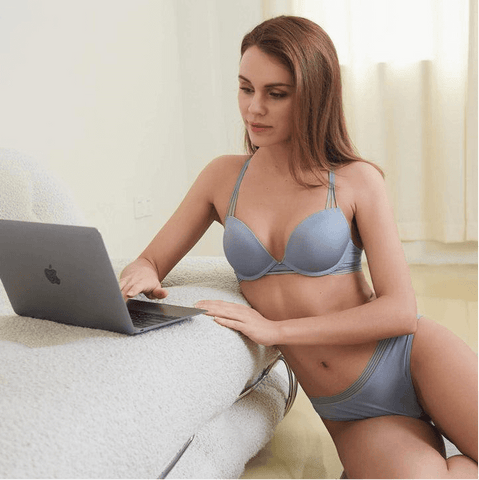 Shop Sexy Tangas
Tanga underwear, or cheeky panties, feature medium coverage for your hips and butt. With a mid-rise waistband and a little bit of cheek exposure, you get the best of both worlds – comfort and a sexy silhouette! Enjoy panties that minimize underwear lines, ensure comfort, and support you in all the right places!
If you're looking for panties with more coverage, please consider our Boyshort, Hipster, and Brief Collections. Not sure what you like? Explore our panty style guide to learn about the best undies for every body shape.
Explore Premium Tanga Underwear
Our sexy tangas are the ideal blend of thongs and bikini-cut underwear, but they also offer better materials, sustainable design, and quality construction. With our unique combination of different fabrics, we create a superfine elastic weave that never squeezes or pinches. These undies are also made to outlast hundreds of wears and washes without fraying or ripping. Wear your panties with confidence when you shop UCA Lingerie!
If you have any questions about our bras, lingerie, or nightdresses, our team is here to help. Reach out to us for personalized guidance and support when you fill out our online form today!